-Project Samples-
Automotive Translation Project
Project Brief:
Argos Multilingual regularly completes translation projects for automotive industry clients. Recently, we were commissioned to translate manuals and marketing materials for a client taking part in an international conference. The project required translation work, review, and quality assurance as all materials would be distributed among a wide audience of clients and industry analysts. The automotive translation project was adapted from English into Czech and consisted of over 160,000 words, including 4,200 repetitions.
Because the content was delivered to us in a format suitable for use with translation memory tools, We could quickly and accurately translate all portions to suit the client's needs. The client requested that Argos work alongside their own in-house reviewer and prepare all translation in a Transit format. Despite the inherent challenges, we completed all work on this project in under 6 weeks.
Background Information:
Client Industry: Automation
Type of Product: Marketing materials
Type of Project: Translation, review and QA
Languages involved: English, Czech
Amount of work: 160,000 words
Time Frame: 6 weeks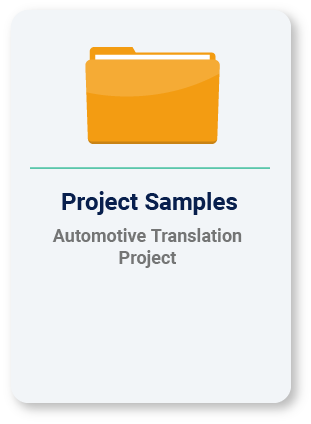 Subscribe to the Argos Newsletter
Stay in the know with all things translation with our ad-free newsletter. Every other week, no spam. We guarantee.