-Project Samples-
Automotive Translation
Project Brief:
Recently, Argos Multilingual was involved in an automation translation project for one of our automotive clients. The project consisted of an English to Russian manual translation as well as a translation of training materials for a newly developed vehicle motion system. As usual with projects of this scope (the total translation amounted to over 20,000 words), Argos dedicated experienced translators who were supported by a desktop publishing (DTP) team responsible for final formatting and layout work.
On top of the automotive translation and content formatting, our DTP team also re-adapted the client's training and marketing PowerPoint presentation. The client requested that the project be completed in 7 days from the source material delivery date, but our efficient and skilled team completed the assignment ahead of schedule, leaving the client extremely pleased with the final result.
Background Information:
Client Industry: Automotive
Type of Product: Manuals, training materials and PowerPoint presentation
Type of Project: Translation and DTP
Languages involved: English, Russian
Amount of work: over 20,000 words
Time frame: 7 days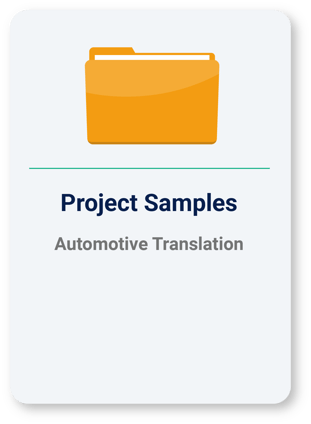 Subscribe to the Argos Newsletter
Stay in the know with all things translation with our ad-free newsletter. Every other week, no spam. We guarantee.