-Case Study-
Bringing a Fortune 500 CEO Closer to Global Employees
What's an innovative way to connect with your employees in a Fortune 500 company? A CEO-led internal blog. Delivering said blog in 14+ employee target languages? It's a leader who goes a step further.
How did we successfully maintain a consistent voice throughout every translation? Read the case study to find out.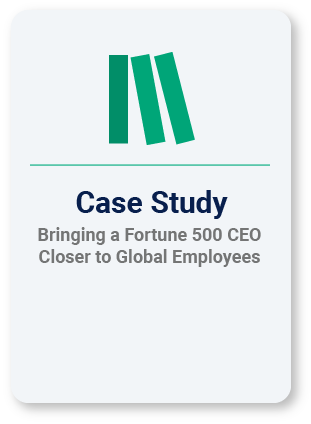 Subscribe to the Argos Newsletter
Stay in the know with all things translation with our ad-free newsletter. Every other week, no spam. We guarantee.