-Case Study-
Compatibility Matters: Enhancing a Bespoke CMS
Enhancing the functionality of a bespoke content management system so that it works well with all types of translation management systems is a tall order, but that's what our client needed from us. Our team passed the test with flying colors, making it possible for the client to automate the transfer of content, make quick cost estimates of translation projects available for content owners, and provide better support for in-country reviews. Have a look at the report to find out how we went about it.
Download this case study to learn how we tackled a unique challenge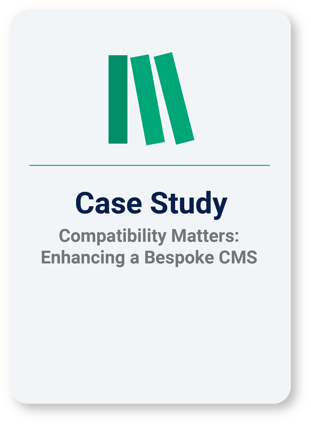 Subscribe to the Argos Newsletter
Stay in the know with all things translation with our ad-free newsletter. Every other week, no spam. We guarantee.