-Case Study-
Controlling Language, Controlling Quality
Helping an International Medical Devices Company Reduce Localization Spend – While Improving Quality
A global medical device company operating across multiple continents was creating content for their products in Japanese at their Japanese HQ. The content was then sent internally for translation to English before then being translated to other languages. Needless to say, inefficiencies abounded! We worked together with them to carry out a process audit and identify the key factors that were impacting the program's output quality.
Download the full case study to see exactly what changes we recommended.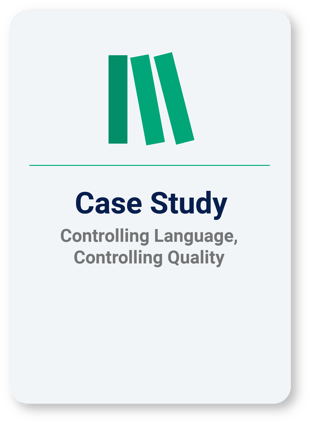 Subscribe to the Argos Newsletter
Stay in the know with all things translation with our ad-free newsletter. Every other week, no spam. We guarantee.