-eBook-
Culture & Marketing
How Culture Plays a Significant Role in Your Marketing Success.
When you understand the social behaviors, beliefs, customs and habits of people from different countries, you can create campaigns to deliver your message in ways that truly resonate.
It's more than just translating your message from one language into another. When you research the cultures of your audiences to better understand what motivates them, you can create successful international campaigns.
Before starting your international campaigns, download the eBook to learn the best ways to navigate culture and buyer persona and how you can tailor your message to attract foreign customers to your brand.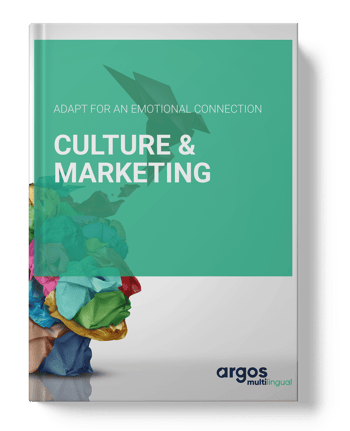 Subscribe to the Argos Newsletter
Stay in the know with all things translation with our ad-free newsletter. Every other week, no spam. We guarantee.