-Project Samples-
Energy Sector Translation
Project Brief:
International energy suppliers regularly reach out to us because of the quality of our translation services. The projects we undertake include the translation of documents, briefs, news articles, and materials relating to various energy policies and enterprises. Recently, we undertook an energy sector translation of an environmental impact assessment analysis for a pipeline to be built by one of the largest energy suppliers in Europe.
The translation required the translation and review of over 200,000 words from English into Polish in less than 4 weeks. We dedicated 6 full-time translators to work on the project, which required the translation of highly intricate and technical content that revolved around a wide array of subjects, including biology, chemistry, fuel, petrochemicals, waste management, and assorted technical specifications.
In the end, the client was very satisfied and able to deliver all the necessary documentation to their required recipients.
Background Information:
Client Industry: Energy sector
Type of Product: Environmental impact assessment analysis
Type of Project: Translation with review
Languages involved: Polish and English
Amount of work: over 200,000 words
Time frame: under 4 weeks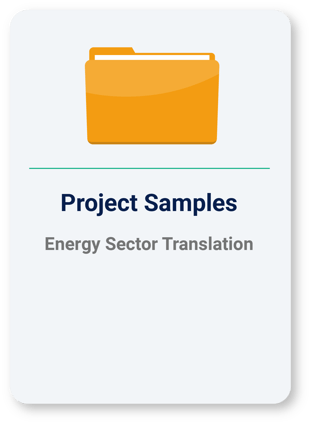 Subscribe to the Argos Newsletter
Stay in the know with all things translation with our ad-free newsletter. Every other week, no spam. We guarantee.