-Project Samples-
Gas Pipeline Translations
Project Brief:
Argos Multilingual was commissioned by the leading European gas pipeline conglomerate to translate an Environmental Impact Assessment document that was to be used by the European Union to determine the scope of the project and any risks associated with it.
The project submitted to Argos entailed German to Polish translation as well as a review and quality assurance check of all the content translated. The Polish translation portion consisted of over 100,000 words of text that had to be adapted in under 3 weeks. Due to the project's sensitive nature and the urgency of the requirement, the Polish translation had to be completed on a tight deadline, and it was our job to make sure that no delays took place.
Accordingly, we assembled an experienced team of 5 translators, one language lead, and one QA specialist, all of whom worked to ensure that the translation was flawless. As a result of their combined efforts, we met the client's expectations for quick turnaround with accurate and high quality translations.
Background Information:
Client Industry: Gas and oil production/extraction
Type of Product: Risk analysis documentation
Type of Project: Translation, review and QA
Languages involved: German, Polish
Amount of work: 100,000 words
Time frame: 3 weeks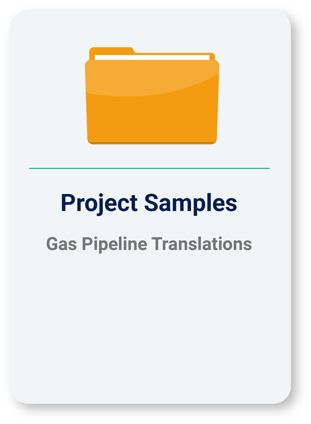 Subscribe to the Argos Newsletter
Stay in the know with all things translation with our ad-free newsletter. Every other week, no spam. We guarantee.