-Project Samples-
General Instruction Translation
Project Brief:
Argos Multilingual completes multiple automated translation projects for a variety of clients. One such project involved the automated translation of a general instruction manual, along with quality assurance and DTP service over low and high resolution PDFs that were then included in the final instruction manual. The automated translation entailed adapting all of our client's content (over 150,000 words) into Polish.
In an effort to complete this assignment on time, Argos attached a dedicated Project Manager and a translator to handle all Polish translation duties. Our client requested that the project be handled using "Transit" software as well as desktop publishing (DTP) tools, which adapted all PDF files.
Even with a client-assigned deadline of 50 days, we delivered the automation translation project on time while meeting our client's quality and service expectations.
Background Information:
Client Industry: Automation
Type of Product: General Instructions Manual
Type of Project: Translation, Quality Assurance, DTP
Languages involved: Polish
Amount of work: 150,000 words
Time Frame: 50 days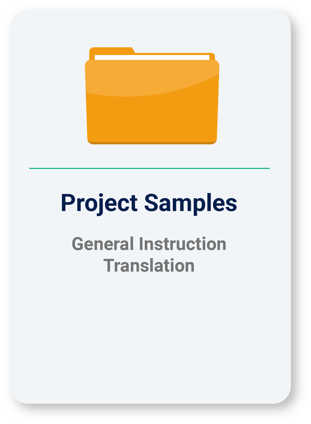 Subscribe to the Argos Newsletter
Stay in the know with all things translation with our ad-free newsletter. Every other week, no spam. We guarantee.