-Case Study-
Global HR System UI Translation
Our Tandem influences business strategy and inspires employees to continuously grow and develop. When its translation needs scaled, it needed a full-time translation partner. Whom did they call? Argos.
See how Our Tandem's use of a translation partner with subject matter expertise helps them navigate the ins and outs of international HR.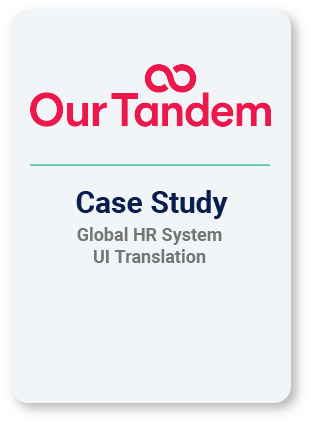 Subscribe to the Argos Newsletter
Stay in the know with all things translation with our ad-free newsletter. Every other week, no spam. We guarantee.