-eBook-
How Localizing Your Demo Can Increase Global Sales
International Application Demos
Client‐centric software publishers know that customers expect to see a localized version of the product they are purchasing. This is equally – and perhaps more – true of product demos. A localized demo shows the full range of decision-makers and influencers that you are ready to serve all their in‐country needs.
The reasons for localizing international application demo data

What qualifies as demo data

Who owns and uses it within a company

A three-phase process to make sure that you have the best demo to use for your targeted international market
Download the eBook to learn strategies and expert advice on gaining global sales.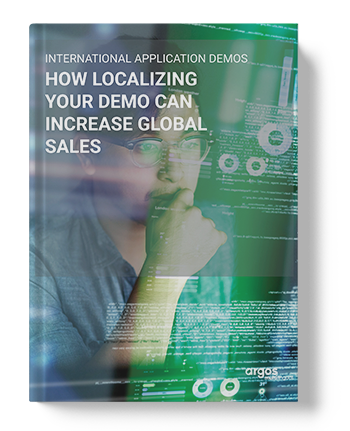 Subscribe to the Argos Newsletter
Stay in the know with all things translation with our ad-free newsletter. Every other week, no spam. We guarantee.