-Case Study-
Linguistic Validation for an Application
A market-leading multinational health care provider needed our help to make a very special application accessible everywhere.
Download this case study to learn how we tackled a unique challenge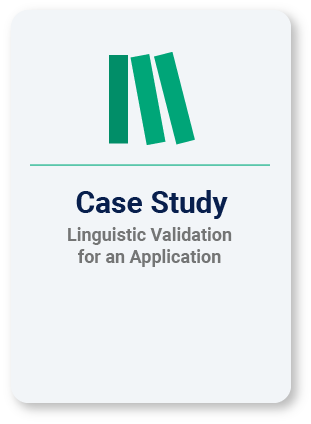 Subscribe to the Argos Newsletter
Stay in the know with all things translation with our ad-free newsletter. Every other week, no spam. We guarantee.