-Case Study-
Localizing PLM Software
This case study is about our client, a specialist in the domain of engineering solutions, services and technologies who was looking for a language service provider who could assist with localizing software, marketing content translation as well as more general projects.
Overview
Our client is a specialist in the domain of engineering solutions, services and technologies with over 0M yearly revenue. They require support across their various product divisions, with content types that include:
PLM software (Systems Engineering & Product Data Management)
Online help
Manuals
User instructions
Website localization
Why They Chose Argos?
Our client needed an experienced translation vendor to assist with their marketing content and general software/IT translation projects. Having extensive experience in supporting leading PLM software companies around the globe, Argos had the expertise and the capacity to handle large volume translation projects that our client needed to outsource. Our experience in adapting online help files efficiently and accurately was especially relevant to our client who needed to adjust a large library of online help content.
How Argos Helped?
In partnering with Argos, they found value in our proactive and supportive approach. Argos set up a communication funnel that allowed speedy back -and-forth responses to all the queries that our client had throughout the project. Argos was also able to assist and share additional knowledge and tips with their engineers to help optimize their translation workflow.
Our dedicated support reduced our clients' costs by removing outdated steps from their process, adjusting repetitive steps in the workflow and improving overall communication between all translation teams. Argos also assisted our client in readapting the way, in which their help texts are processed by addressing repetitions early on and using terminology databases along with Translation Memory to centralize a large amount of content and lower costs.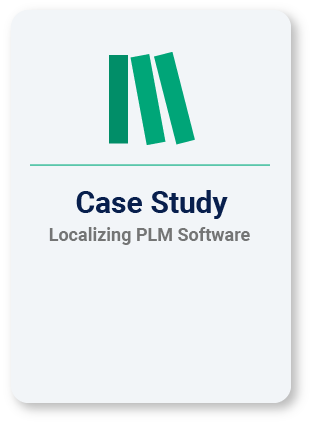 Subscribe to the Argos Newsletter
Stay in the know with all things translation with our ad-free newsletter. Every other week, no spam. We guarantee.