-Project Samples-
Mechanical Assembly Manual Translation
Project Brief:
Argos Multilingual provides translation services for multiple clients in the automation industry. Recently, we were commissioned to complete a mechanical assemblies manual translation for the world's leading supplier of equipment to the glass container industry.
The project involved adapting the manual's documentation from English into Polish, with the overall work consisting of over 300,000 words (including 225K unique words, 5,711 fuzzy matches and 72,000 repetitions) to be completed in 2 months.
In order to conclude the project efficiently and cost-effectively while maintaining high quality, we made heavy use of Translation Memory tools, which saved our client over 30% off the total translation price, which left them not only highly satisfied with the quality of the translation, but also pleased with the significant cost savings we helped them attain.
Background Information:
Client Industry: Automation and Engineering Devices
Type of Product: Mechanical assembly manual
Type of Project: Translation and documentation
Languages involved: Polish, English
Amount of work: over 300,000 words
Time frame: 2 months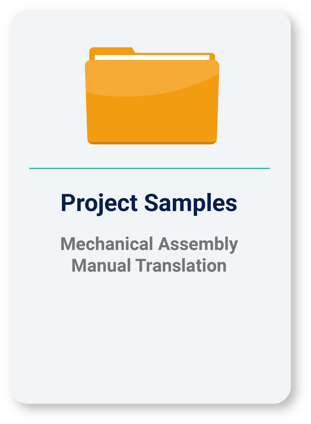 Subscribe to the Argos Newsletter
Stay in the know with all things translation with our ad-free newsletter. Every other week, no spam. We guarantee.