-Project Samples-
Online Travel
Guide Translation
Project Brief:
Before the 2008 UEFA European Championship, a variety of companies contacted Argos Multilingual for translations of their products and services, seeking to take advantage of the opportunity that the championship afforded them to attract diverse groups of potential customers.
One pan-European organization asked us to complete a website translation project that included travel guide translations for Vienna, Klagenfurt, and Basel as well as other regions of Austria and Switzerland. The guide not only provided regional information but also attracted fans to the message of the organization, and was meant to be a useful marketing tool for fans who visited Austria and Switzerland during the championship.
We dedicated a team of translators and localization engineers to complete this 5,000 word project in less than a week. The result was a spectacular success that encouraged fans to visit different regions of the host countries and raised awareness of the issues the organization aimed to promote.
Background Information:
Client Industry: Leisure and Sports
Type of Product: Online Travel Guide
Type of Project: Translation / Website Localization
Languages involved: German, English
Amount of work: Translation, review, QA and localization for 5,000 words
Time frame: 1 week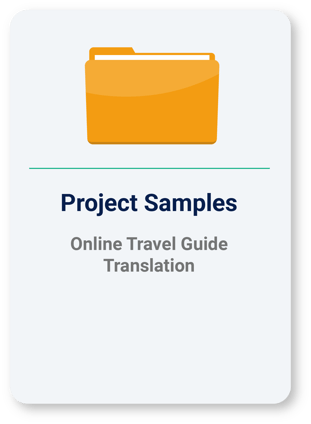 Subscribe to the Argos Newsletter
Stay in the know with all things translation with our ad-free newsletter. Every other week, no spam. We guarantee.