-Project Cases-
Petrochemical Translations
Project Brief:
Argos Multilingual recently completed the translation of marketing materials and news articles for one of Central and Eastern Europe's leading oil companies. The client required translation services ahead of their scheduled advertising campaign, which meant the adaptation of over 11,000 words of content from English to Polish, along with the desktop publishing (DTP) formatting of the final documents and the proofreading of all completed materials.
In order to meet a deadline of 9 working days, we assigned a team of translators with experience in materials relating to sustainability and biofuels. We also attached a quality assurance specialist, a proofreader, and a dedicated project manager. and our DTP department also handled additional portions of the project, including the adaptation of Power Point presentations and supplementary documents.
In the end, no obstacles prevented us from completing the assignment on time and delivering the work back to our client – ready for inclusion in their marketing campaign.
Background Information:
Client Industry: Oil and Petrochemicals
Type of Product: Marketing materials, power point presentation and news articles
Type of Project: Translation, DTP formatting and proofreading
Languages involved: Polish and English
Amount of work: over 11 000 words
Time frame: 9 days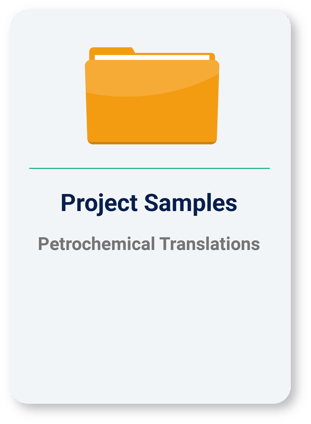 Subscribe to the Argos Newsletter
Stay in the know with all things translation with our ad-free newsletter. Every other week, no spam. We guarantee.