-Project Cases-
Printing and Labeling Translations
Project Brief:
Argos Multilingual was commissioned to perform marketing translations for a leading printing and labeling company in Europe. The projects included:
High-performance label translations
Sign translations
Safety device translations
Printing system translations
Software printing translations
The project consisted of a printing system translation into Polish along with a review of marketing materials, press releases, and website content. Our client requested that Argos adapt a large part of their marketing materials (close to 6,000 words) that were to be used during an upcoming product launch in CEE markets.
Argos managed the complete translation project by following a designated workflow that was specifically adjusted to our client's requirements. Argos put additional steps in place to make sure that QA levels met our client's expectations, with the result that our client was extremely pleased with the final translation.
Background Information:
Client Industry: Labeling and printing systems
Type of Product: Mobile label printers, labels, printing software
Type of Project: Translation, review of marketing, press releases, and website content
Languages involved: Polish
Amount of work: 6,000 words
Time frame: Under one month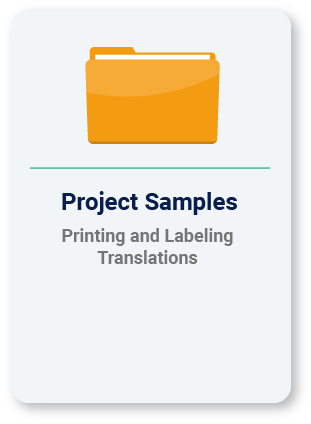 Subscribe to the Argos Newsletter
Stay in the know with all things translation with our ad-free newsletter. Every other week, no spam. We guarantee.