-Project Samples-
Software Translations
CRM Suite
Project Brief:
Argos Multilingual completed a software translation (CRM translation / ERP translation) project for one of the largest IT companies in the world. The software developer contracted Argos to perform a software translation, content review using their software localization tools, along with an in-country review and a validation stage. The project consisted of English content that required Polish translation services.
Our client provided Argos with supporting reference materials (style guide, English documentation, glossaries, projects files with partially translated batches, language support files etc) in an effort to help streamline this software translation project with their earlier translations. All content batches were delivered regularly with small to mid-sized volumes that required our teams to perform up to 40 translation-related tasks per day.
Additionally, our client provided us with specific guidelines into proper ways of handling specific batches and particular volumes.
Because of the intricate quality of this project, Argos attached a rotating team of 3-5 translators who worked on this software translation assignment continuously. In the end, upon delivery of all translated portions, our client was fully satisfied with Argos' translation work.
Background Information:
Client's Industry: Software development
Type of Product: CRM / ERP application
Type of Project: Translation, localization, review
Languages involved: Polish translations
Time frame: Ongoing basis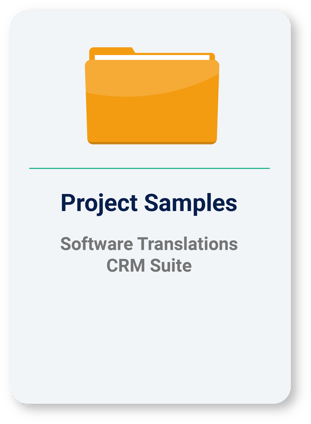 Subscribe to the Argos Newsletter
Stay in the know with all things translation with our ad-free newsletter. Every other week, no spam. We guarantee.