-Case Study-
Together Under One Roof: Global Rebranding
A focus on delivering exactly what our clients need sets us apart in a crowded marketplace.
According to the Harvard Business Review, 70 to 90% of mergers and acquisitions result in failure, and poorly managed rebrands are a key reason why. Have a look at our case study to see how our talented team pushed the limits of their creativity to make sure our client's post-M&A rebrand was a success.
Read the full report to see what the results were.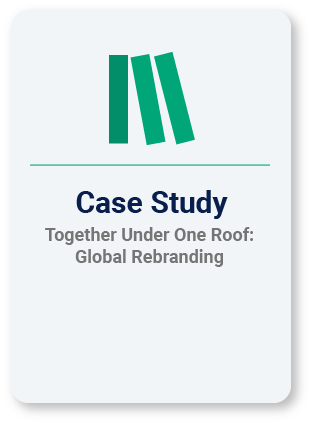 Subscribe to the Argos Newsletter
Stay in the know with all things translation with our ad-free newsletter. Every other week, no spam. We guarantee.