-eBook-
Top iSEO Mistakes and How to Fix Them
When you understand that iSEO isn't a substitute for translation, you're already creating more chances for success. Creating international marketing campaigns means more than just focusing on different languages. You must also adapt your messaging to resonate with different locales.
You can't translate English keywords and expect them to work in different markets. consider that trends, search behavior and customer needs differ from market to market. Which is why simple translations won't cut it. If you want to expand globally and organically you need a robust online presence and the duck starts with the appropriate iSEO strategy.
You may be surprised to learn the common mistakes companies make when going global. This eBook will show you how to avoid those mistakes and start off on the path to success.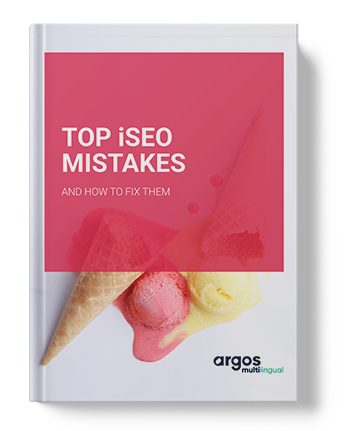 Subscribe to the Argos Newsletter
Stay in the know with all things translation with our ad-free newsletter. Every other week, no spam. We guarantee.