-Project Samples-
Web Application Translation
Project Brief:
Argos Multilingual was commissioned by a client specializing in web application acceleration, wide area file services (WAFS), and wide area network (WAN) bandwidth optimization to translate a traffic optimization system. The project entailed an English into Polish translation along with French, Italian, German, Spanish, Japanese, Russian and Dutch translations of over 20,000 words and a full review, all to be completed in under a week.
The web application translation required us to attach a team of skilled IT translators specializing in web translations and with an understanding of web traffic optimization in order to guarantee consistent and accurate translation of source content.
Upon delivery of the project, we received highly positive feedback, with the client stating that "The translation is superb. Please forward my thank you to the linguists for a great translation".
Background Information:
Client Industry: Web application services
Type of Product: Instruction manuals
Type of Project: Translation and review
Languages involved: French, Italian, German, Dutch, Russian, Spanish, English, Polish, Japanese
Amount of work: 20,000 words
Time Frame: 1 week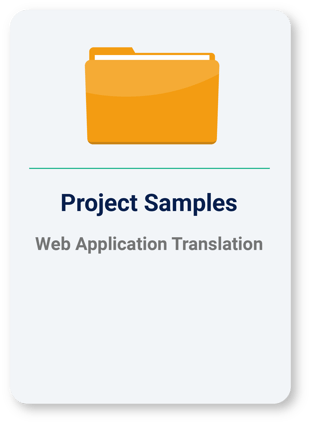 Subscribe to the Argos Newsletter
Stay in the know with all things translation with our ad-free newsletter. Every other week, no spam. We guarantee.