-Webcasts-
What is Translation Memory?
If you are new to the translation industry, there are likely terms, tools, and technology that you are unfamiliar with. Translation Memory — often shortened to TM — is one that you will encounter repeatedly. We want to give you quick answers to your translation questions so you can quickly get up to speed and be better informed in your translation decisions.
This video answers the question, "What is Translation Memory?" in less than three minutes.
If you want to learn more about Translation Memory and Argos' process, please contact us for more details.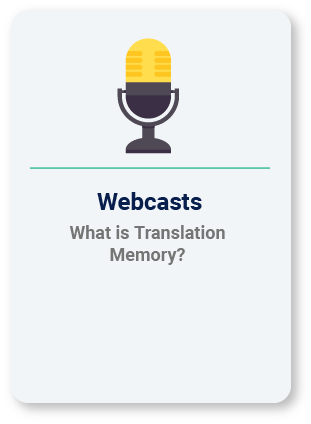 Subscribe to the Argos Newsletter
Stay in the know with all things translation with our ad-free newsletter. Every other week, no spam. We guarantee.